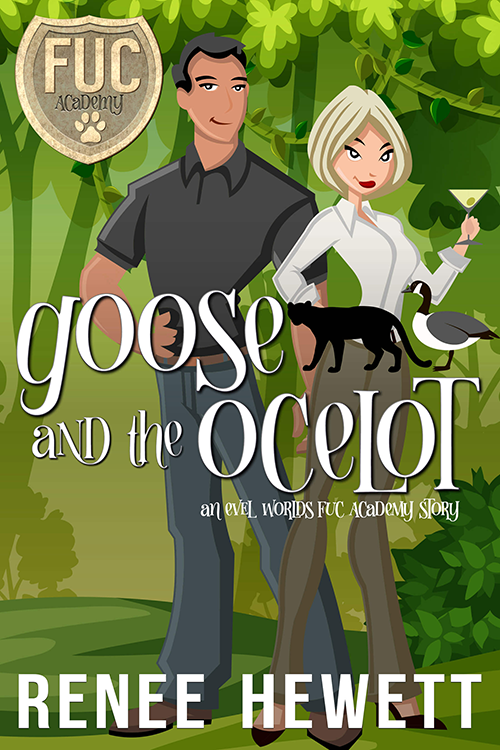 On the run in the jungle, Dedra Wakins is in no mood to listen to the sexy man who's trying to take her back up to Canada.
Screw safety. Geese fly south for the winter for a reason!
But when she learns her gosling might be in danger, no one can stop this momma goose from charging anyone threatening her family.
Goose and the Ocelot by Renee Hewett is an EveL Worlds novella set in Eve Langlais' Furry United Coalition (F.U.C.) World and is available on all platforms!
Note: This book is a standalone, but if you want to read what happens to Dedra's daughter, Kailee, and her FUC agent, check out Moose and the Narwhal by Renee Hewett!