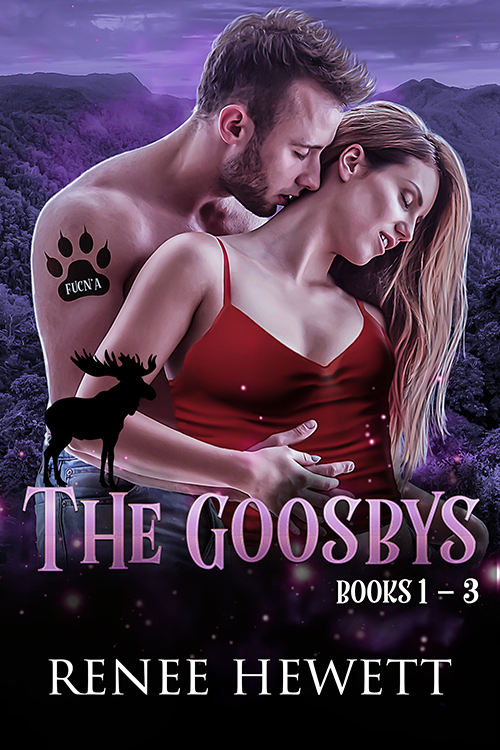 The Goosby family has a notorious reputation, but the latest generations are forgoing the family's old ways and working with the Furry United Coalition Newbie Academy to take down family enemies. They're also finding love along the way!
Goose and the Ocelot
On the run in the jungle, Dedra Wakins is in no mood to listen to the sexy FUC agent and ocelot shifter who's trying to take her back up to Canada. Screw safety. Geese fly south for the winter for a reason! But when she learns her gosling might be in danger, no one can stop this momma goose from charging anyone threatening her family.
An older heroine and older couple, second chance at love romance.
Moose and the Narwhal
Not only is Kailee Watkins a narwhal without a horn, but she's a sea creature working in cyber intelligence for the Furry United Coalition Newbie Academy—a primarily land-based institution! On the year anniversary of Kingsley Oakman's death, Kailee re-visits the last place she saw the moose, only to find him alive and well! Minus a memory or two... Now they must work together to find out who's kidnapped Kailee's cousin and a few bumbling humans while figuring out their feelings for each other.
A second-chance reunion romance featuring a hero with amnesia!
Zeus and the Raptor
Maddox Goosby is trying to regain a sense of normalcy. Ever since being kidnapped, experimented on, and turned into a featherless raptor monstrosity, the once goose shifter just wants things to go back to the way things were before. FUC agent Zeus Ezzo has been leading the search for the scientists who targeted his ex. Now, The Furry United Coalition Newbie Academy team is about to lead a mission to take them down. It seems only right Zeus invites his ex lover along for the ride.
A second-chance reunion m/m romance.