Out Now: Illuminating Time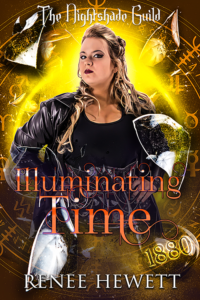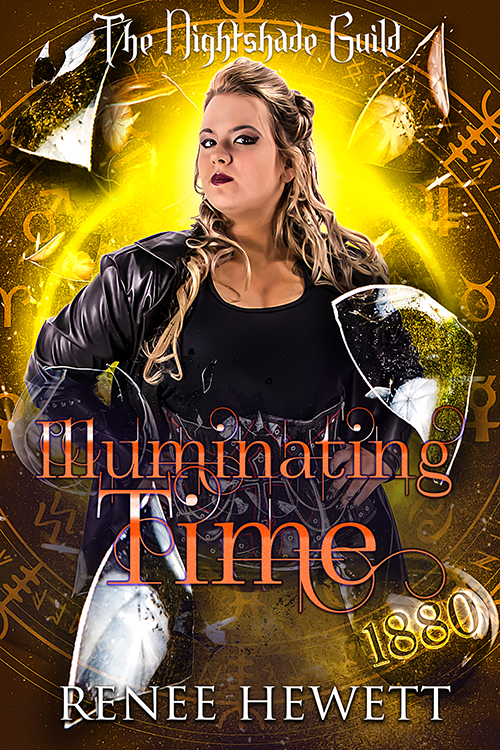 The Nightshade Guild: Chapter Three – The year the Guild was lost in time.
Just as they're about to bask in the glory of victory, Sunny, Bo, and Ray are tossed back in time, waking up in the streets of New York City in 1880: The Gilded Age.
They have no time to enjoy their surroundings because an astral projection of a thirteen-year-old Princess Ameria informs Sunny that they must find the piece of the time shard that was sent back with them… and they must return to her to help her fend off total world destruction!
Now Sunny, Bo, and Ray are on a mission to find the shard with the help of some nineteenth-century supernaturals, all while trying not to change anything that would disrupt the future.
Their journey won't be so easy, because challenges are awaiting them in Gilded Age New York, from those who want to collect magical artifacts, to those who wish to destroy them. Will they be able to retrieve the time shard in time?
Want to read the other Nightshade Guild books featuring Sunny? Check out Sunny Mage and Magic Clouded!