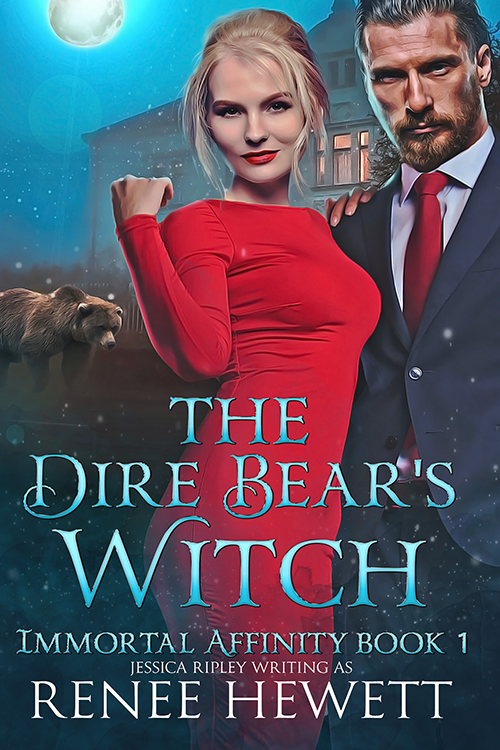 Dixie Reade is a newly immortal witch, looking for some excitement in her life. She's in for more than her fair share when she runs across famed matchmaker, Esme Baer, who drags Dixie to a party at Dire Bear Estate.
Slade Galath is content with life the way it is. He's spent centuries as an immortal dire bear, and despite Esme's regular teasing, he's not interested in finding a mate and settling down. That all changes when Slade meets Dixie, his fated mate.
Neither of them trusts love, but that's the least of their problems because the local wolf pack has targeted Dixie and set the immortal council on her. If she can't convince the local coven to sponsor her, the council will exterminate her, and Slade is not about to let that happen to his mate.
Can these two get over their stubbornness and figure out the best way for Dixie to get set up with the council, and accept the best way for each other?
Note to readers: This is an older heroine's journey to find love, and falls in the "clean and wholesome" romance category.
This book was originally published in April 2020. It has been lightly revised and re-released.
Published:
April 4, 2023
Genres: